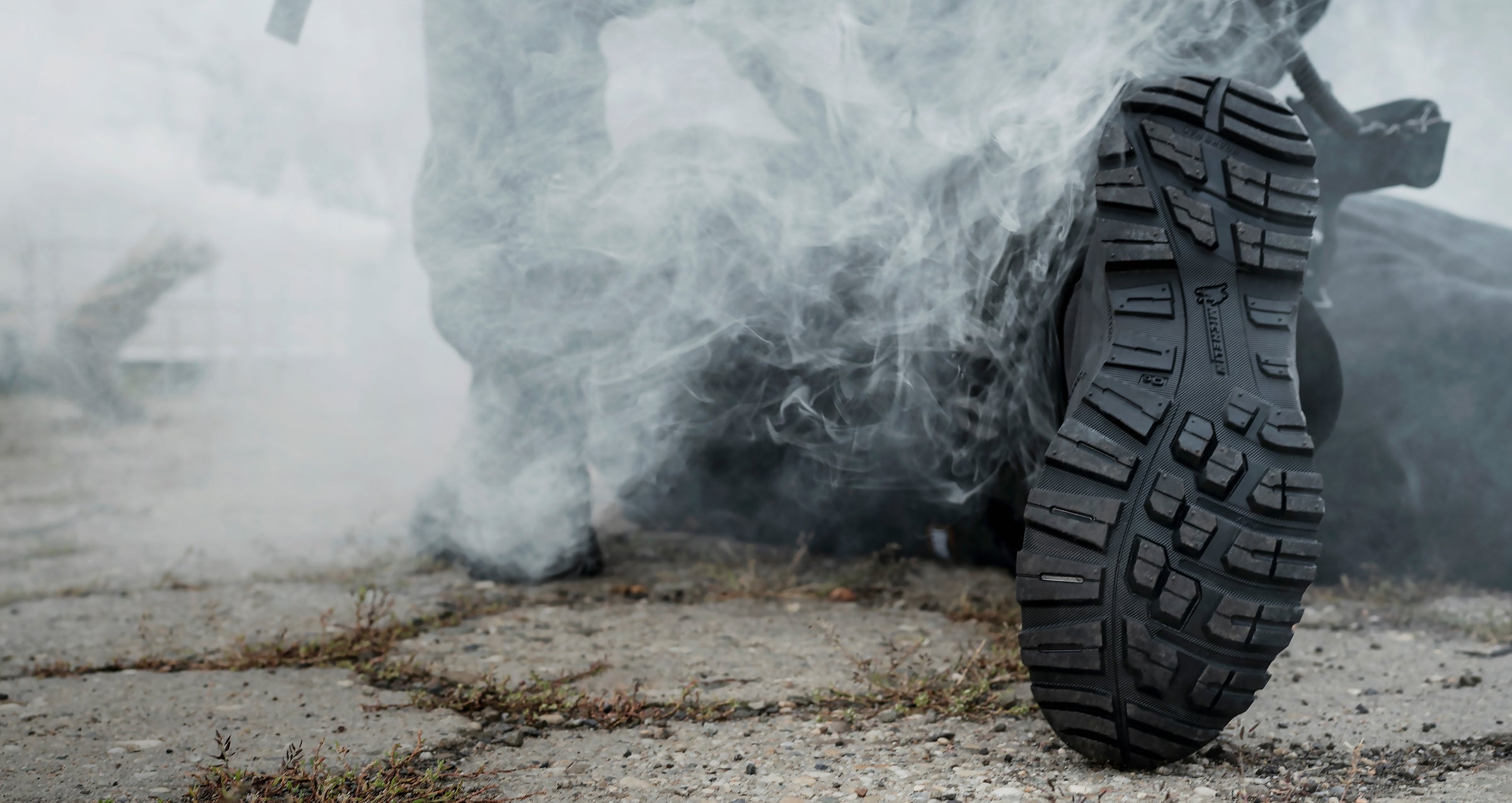 POWERED BY MICHELIN TECHNICAL INSOLES
Comfortable, flexible and supportive, our Michelin rubber outsoles offer optimal braking and grip with a specific indoor and outdoor anti-slip design.
Featuring a specific anti-slip tread pattern and siped sculpture for adhesion on slippery surfaces. These rubber outsoles have wide grooves positioning for excellent water evacuation and enhanced flexibility. The heel brake allows for optimal braking, a special arch design allows for better adherence and the side sculpture offers maximum support.
The Work Outdoor Compound (WOC) is highly abrasion resistant, anti-static and oil resistant.
Our high traction Michelin rubber outsoles are inspired by Michelin Power Rain and Michelin Pilto Alpin car tires.