MAGNUM PERFORMANCE ATHLETIC COMFORT TECHNOLOGY
The Magnum M-P.A.C.T Plus Contoured Comfort Insole is a shock absorbing active contour memory foam insole. It offers three densities of cushioning to provide maximum comfort and ultimate support.
The soft upper layer conforms to the contours of your foot for increased comfort while a lighter density bottom layer creates a cradle for your foot providing stability for the arch and heel. Dual impact absorbing elastomer pads absorb shock under the heel and the forefoot with every step you take. Plus a moisture-wicking footbed that incorporates arch ventilation for breathability and comfort.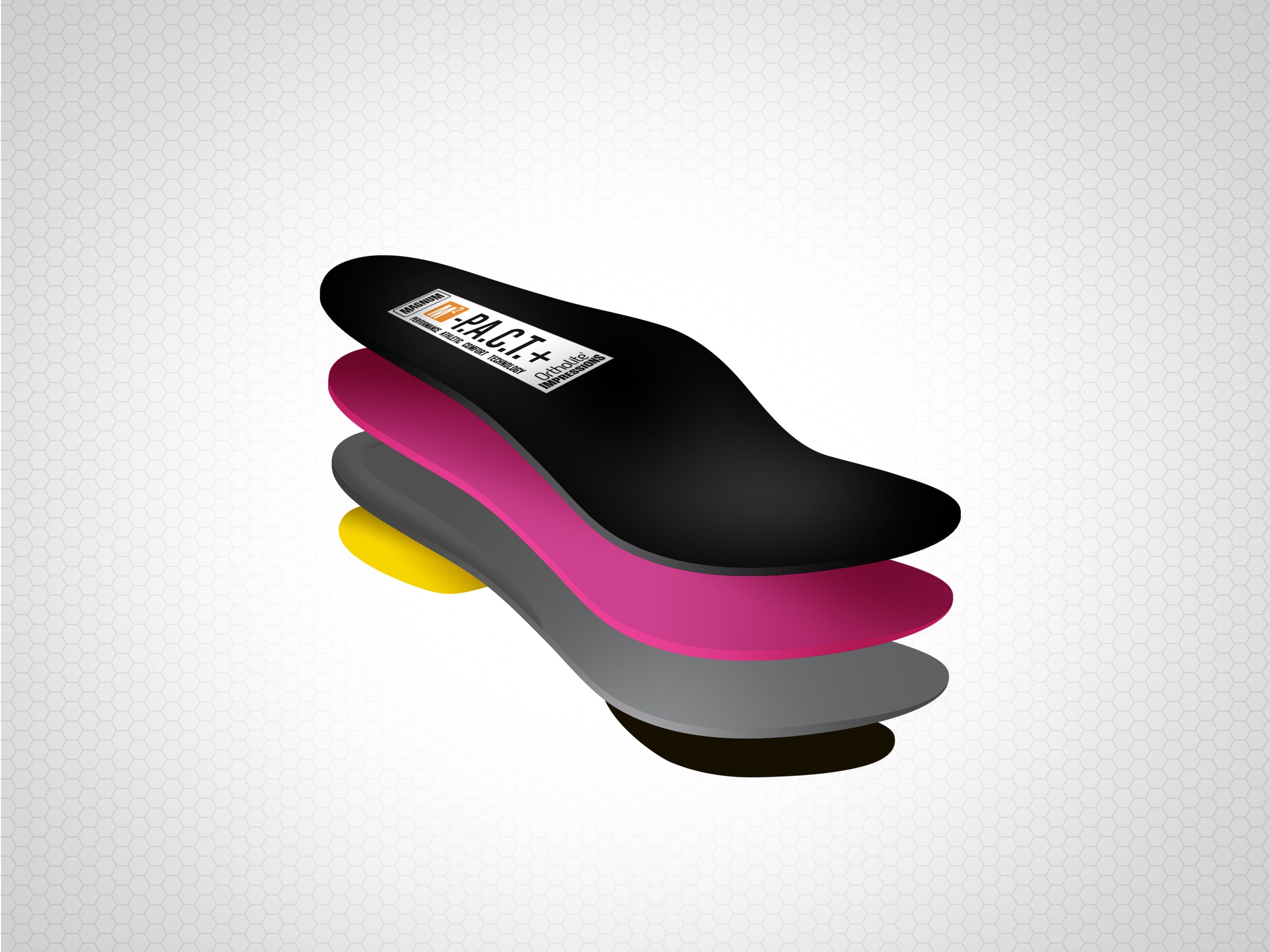 EVA contour moulded shell with heel cradle
The moulded cup provides additional underfoot cushioning with the added benefit of the heel
cradle wrapping up the sides for support
Moisture wicking top layer
This low friction, low heat, high abrasion, stretch knit fabric keeps the foot fresh, wicking away any moisture underfoot


PU INSERTS
For the real pressure points underfoot there are PU inserts providing next level cushioning and comfort
PU INSERTS
For the real pressure points underfoot there are PU inserts providing next level cushioning and comfort
ORTHOLITE IMPRESSIONS
This slow recovery foam is made out of 50% bio-oil content and has a 10-20 second return rate. It compresses to take the shape of the foot overtime to create a customized, comfortable fit